I should not be allowed to surf the web. Or have money. Or be allowed to do both at the same time. Because then I make lists of book-related things that I want, and that can never end well.
Take, for example, everything on this list.
ThinkGeek's collection of The Hunger Games replica items
Need a shirt to wear to the gym? How about
the shirts from when the Tributes are training
?
Or maybe you need a new raincoat! One that keeps heat in and the rain out?
Katniss' jacket
can help with that.
Or maybe you just need the perfect accessory, like
a pin that is also not a weapon
.
ThinkGeek's The Hunger Games recipe book
It would go perfectly with my Harry Potter recipe book! I can make book-themed meals for the rest of my life!
(Seriously, I'd love to start cooking
The Hunger Games
inspired food.)
Practically everything from The Literary Gift Company
They have SO MANY BOOK THEMED ITEMS. They are, after all, a website entirely devoted to book-themed items.
How could I not want to spend all my money there!?
Personally, I'm a big fan of
the Helvetica scarf
-- typography for the win! -- and
the library mug
.
Beanforest's pins
The number of these I own is actually quite astounding -- somewhere around 20 or so. I can't help it. I love all of them, and I keep wanting to buy more and more and more. They're not ALL about books, but a lot of them are, and the rest are just downright hilarious.
Some of my favorites: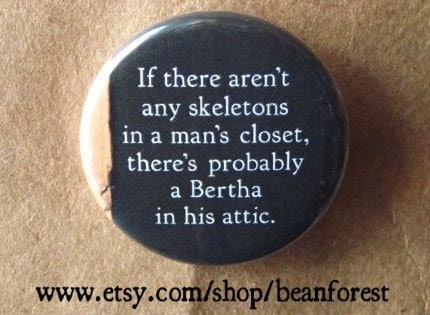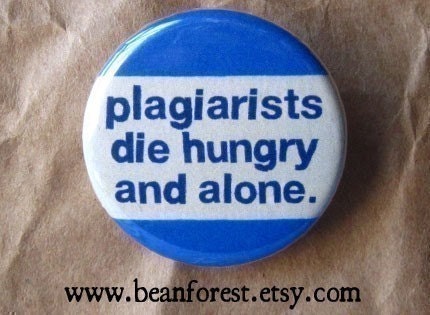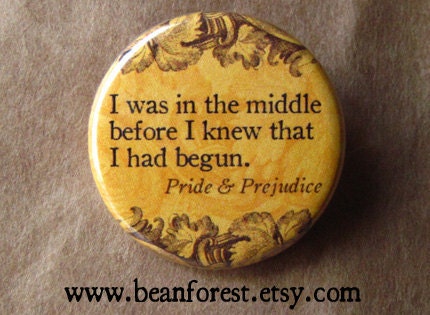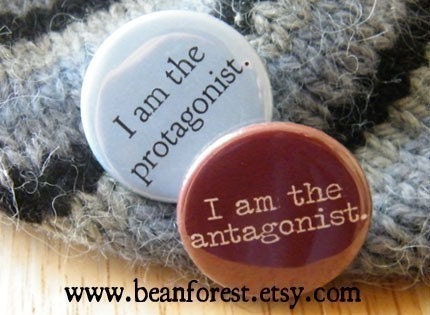 The occasional SnorgTee
All SnorgTees are hilarious, but occasionally you get a book related one, and then I get happy.
These are a good example. There are others, but I like these.
The Novel Print posters
Expensive? Sure! But they're posters made up of the text of classic novels. They're fabulous!
Pride and Prejudice
Have you seen any fabulous book related merchandise lately?